the buildings and the estate
The estate boasts three buildings with twenty-four rooms. There is a large living room with a bar. There are two dining halls, a professional kitchen and a spa. There is a huge garden. Domaine des Officiers is a 3-hectare gated private property offering all the comfort large groups seeking a remarkable accommodation may desire. Full privacy guaranteed.
comfortable rooms
All bedrooms are decorated with elegance and offer enough space for two guests. The rooms are each fitted with an en-suite bathroom. The rooms are also fitted with WiFi, comfortable COCO-MAT beds and luxury bedlinen. A great night's sleep guaranteed!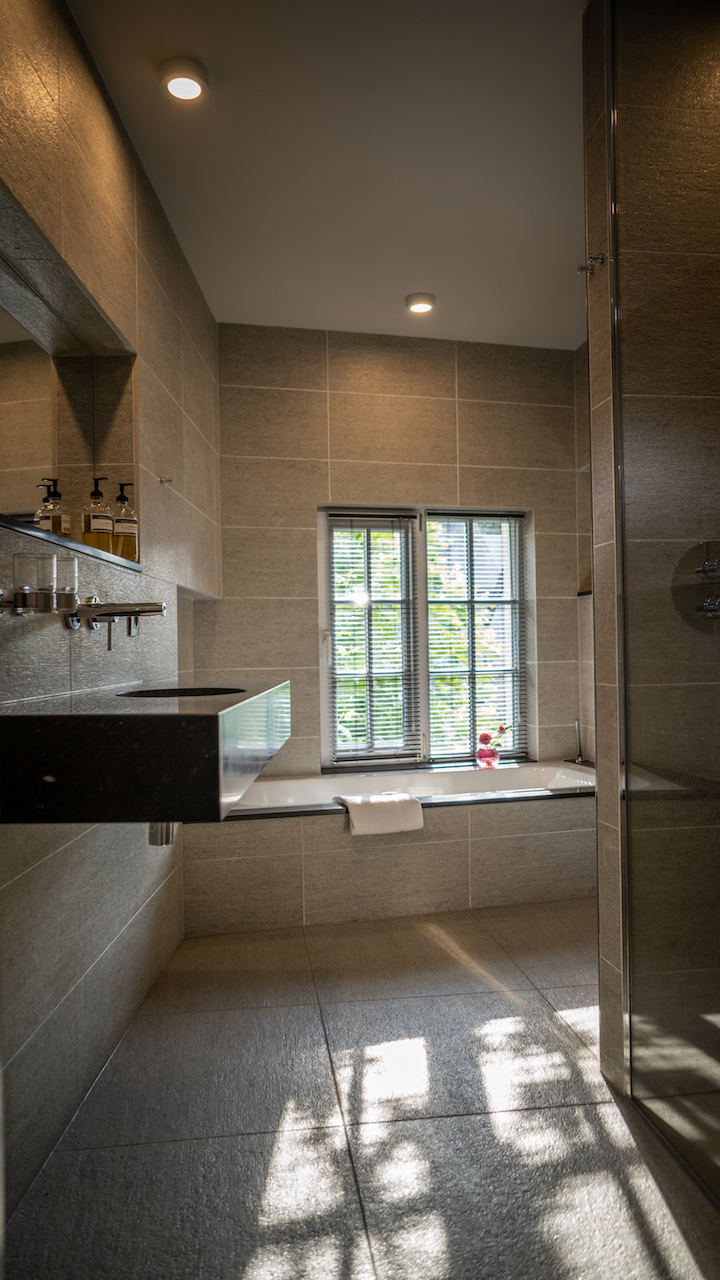 more
than beautiful
Privacy is guaranteed for all guests. Some things just can't be done in a group. All rooms at Domaine des Officiers boast an en-suite bathroom. This makes your stay just that little bit more comfortable.
a homey
feeling
The large living room of the Domaine. A great place to spend some quality time with your entire group. Curl up together by the fireplace or hang out by the bar, drink in hand. Retrieve in the mezzanine with a good book or play a game of darts downstairs. Everyone will feel at ease in their own way.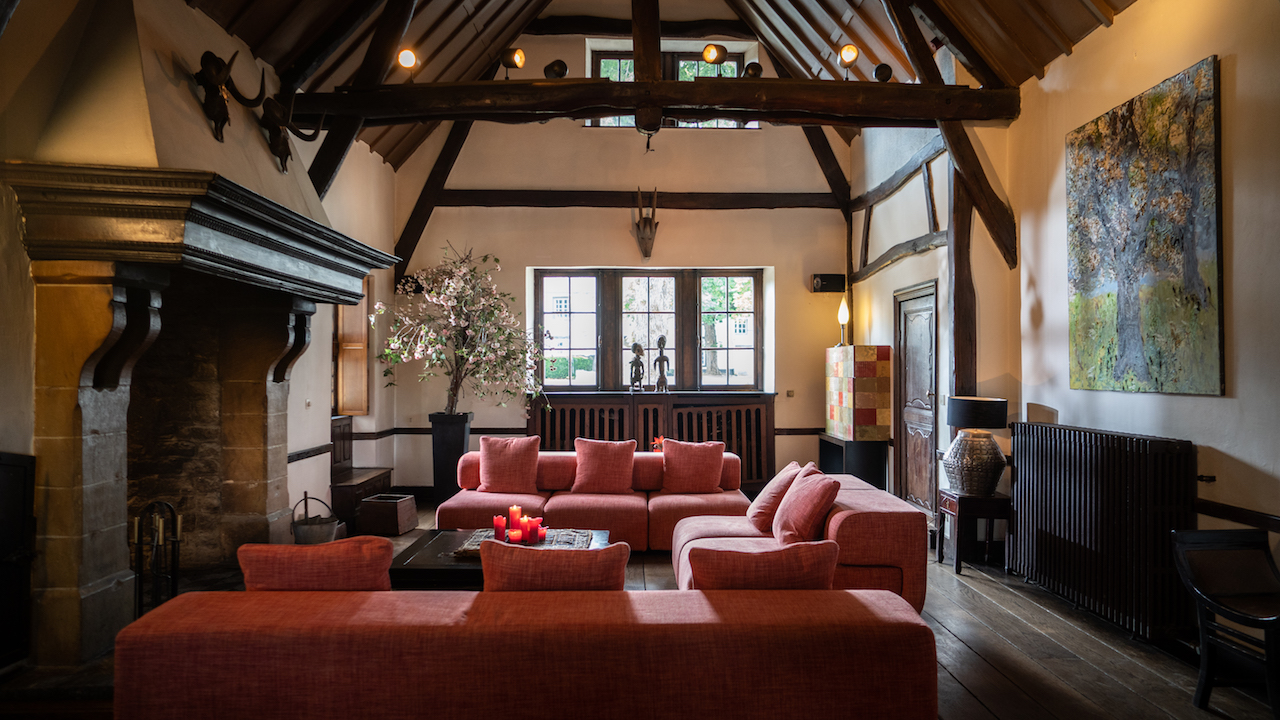 indoors and out
Behind the main building you will find a vast garden. The large terrace is the perfect place to relax. Or enjoy a delicious lunch. But more active guests are catered to as well. The tennis court offers plenty of exercise. And there is a ping-pong table for enthusiasts. The courtyard is a great place for informal gatherings. Children will enjoy the tree house and trampoline. Telling stories by the campfire is the perfect way to conclude the day.
enjoying food and
drinks together
The outdoors tend to fire up the appetite. The Domaine has everything it takes to solve that problem. You can cook your own meal in the professional kitchen. Or have an equally professional chef serve you a festive dinner. It goes without saying that the dining hall offers everything you need to enjoy your meal there.
relaxing
in a private spa
Our lavish spa area offers our guests ultimate relaxation. Fitted with a large sauna, a 10-person Whirlpool and a relaxation room, this is the perfect spot to do absolutely nothing for a moment. A massage therapist can be called upon your request to give you and your guests a boosting Shiatzu massage or aroma therapy.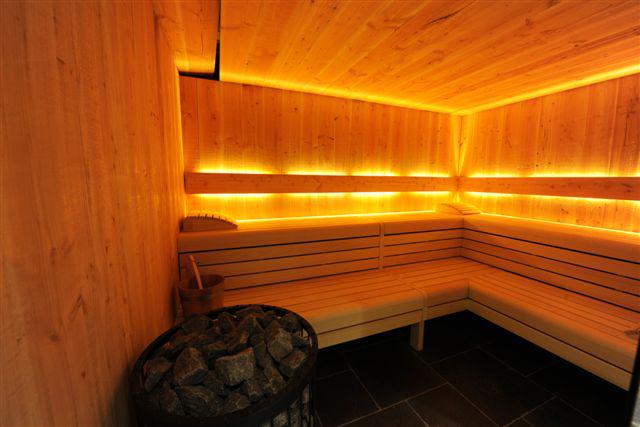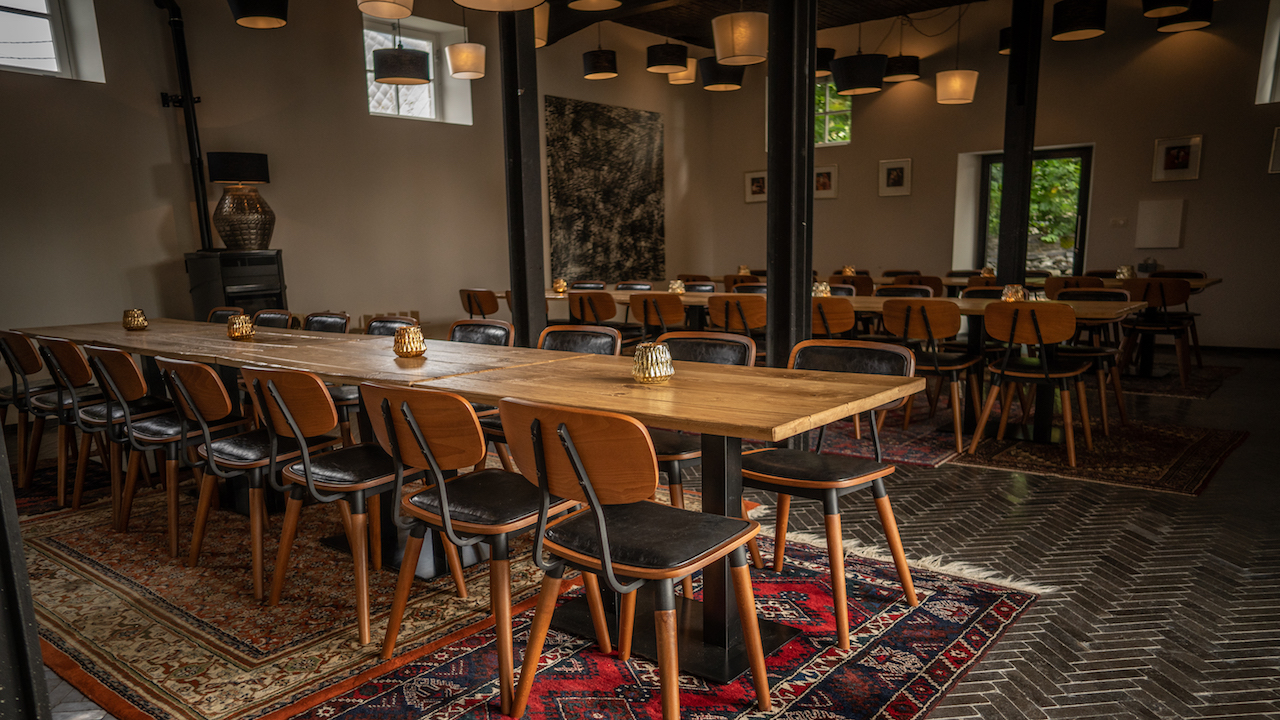 halls
The various buildings at the Domaine offer multiple halls. Some are perfect for business meetings. Others are excellent for celebrating with family or friends.